Is Yolllo Business a Big Scam?
So glad you came to our article, #5fingers. Today, we would like to review a social networking project called: Yolllo Business.
Foreword: Since this is a review – that is, a review of something, specifically here a review of the Yollllo Business social networking project, it is ABSOLUTELY BASED ON PERSONAL OPINION and our current knowledge. yes, along with what we learned about this project. Therefore, it will probably be TRUE for us but not for everyone, or for you who are reading this article. Therefore, we hope you consider this as a reference source through which to draw your own conclusions. Do not attribute! If Yolllo Business is a big opportunity for you, it could also be a Big Scam for someone else.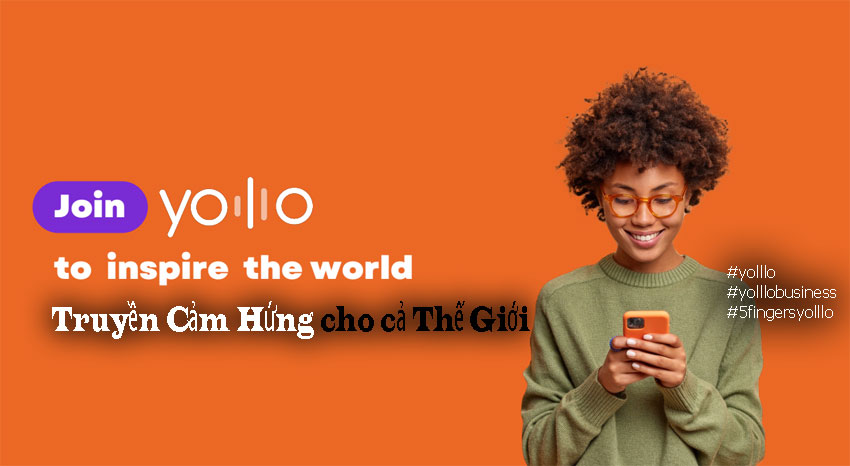 Information about Yolllo Business is available
Today is September 4, 2022 at the time of writing this article. We have found the following information about the Yolllo Business social networking project:
What do they define themselves as? What is Yolllo?
Yolllo Corp is a virtual private network with unique features and high security.

Yolllo Social Platform Monetizes Content and Feed Scrolls!

Yollo's social platform is a meeting place for creators and makers.
Where is Yollo's address?
at page website: https://ecosystem.yolllo.com/en/contacts we can find the address very clearly: 3736 SW 30TH AVENUE FORT LAUDERDALE, FL 33312 

That is, in the US state: FLORIDA 33312.

Contact phone: + 1786-706-0439

Yollo also has: Telegram, Whatsapp, Facebook so you can contact them.

You can also contact them by email: yolllo@yolllo.com or team@yolllo.com
Is Yolllo Business's Roadmap available?
We have read it and found it quite clear and detailed. This is also a plus point as we see Yolllo Business as a Big opportunity.
They divided yolllo's roadmap into 3 clear parts with 3 different time frames. Horizons 1 to 3 and with fairly clear goals and plans for each.
Other things we saw at Yolllo
A lot of the information they give is very thorough and professional, investing in clear, sharp and eye-catching images. This is another plus that we think Yolllo is a big opportunity instead of Big Scam.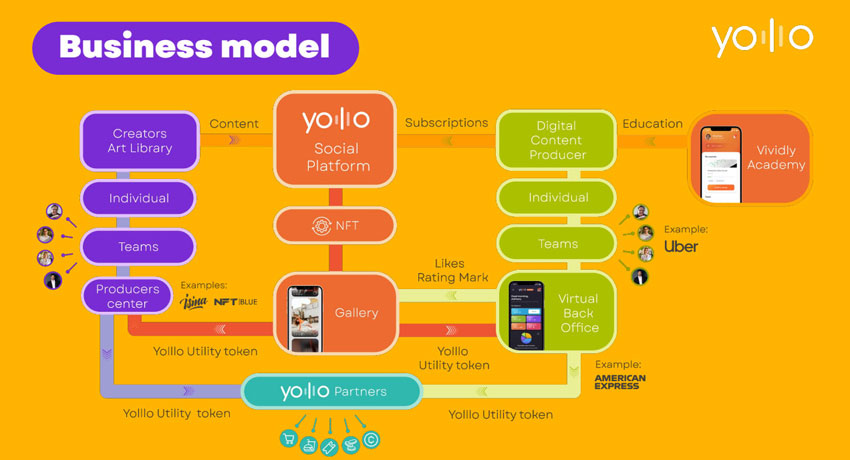 What is Yolllo Business about?
As we have seen over the past time, research is:
Yollo wants to create a social network where content creators or content producers get paid. That is, the things that you put on social networks will be paid by yolllo for you because you are the creator or producer of that content.

That content will be bundled into NFT format.

You like, comment or share are all paid.

…. There are many more interesting things that we have not seen yet because they will not launch the official social network until December 2022.
Finally, our review of Yolllo Business
As said at the beginning of the article, we are "nothing", so what we #5fingers offer is just a personal opinion and in the past time we have researched only. When the time comes if anything changes then we are not sure what we are about to give here is CORRECT:
We think that, for ourselves, Yolllo Business is a BIG OPPORTUNITY. We just need to consider what we gain and lose with this opportunity. We know in Yolllo there is a program of packages from 100$ to 10,000$ and higher to buy their coin. But that's your decision. Would you dare to lose $100 or $300 or more to gain more if Yolllo Business is successful, or just because you're afraid of losing $100 or $300 and then turn around and say it's a Big Scam. They prepared to be too big and apparently, it doesn't seem to be too heavy on likes and followers, because their fb or youtube pages have more than 1000 likes and their youtube has more than 150 subscribers.
One point that we see is that there is no link or announcement about the founder, the founder directly from the main Webiste (yolllo.com) to that person. However, on Youtube we have seen a video: Interview to the Yolllo CEO Pasha Kidman from Yolllo Business's own channel saying Mr. Pasha Kidman is the CEO of Yolllo. This can be a minus point for many people to say is Big Scam. But we see that because it's only been released in December 2022, it is possible that they will only link to it there.
3. For us, this was an opportunity and we prepared for it to be able to help many people step into this opportunity. Maybe you want to learn more. But for us, TIME was important and we shook hands with it. #5fingers prepared:
And on the Youtube channel of #5fingers to catch this opportunity. We hope if you are interested and want to join us, and about a team with this yollllo business opportunity, feel free to contact us via facebook or phone.
Open your heart to receive. It's up to you whether you dare to lose your $100 for their overly professional preparation or you still want to continue to sit there and find the unsatisfactory points and see it as a Big Scam.
We always welcome you!!!
#vietnam_yollo #mlmvietnam #yolllo #yolllobusiness #5fingersyolllo #cohoi #cohoilon #scam #bigscam #mlm
Why Yollo?
At Yolllo, we are driven by the desire to give people a new way to work online.
We offer people who spend hours online every day a way to realize their full potential and create their ideal lifestyle.
Yolllo's ecosystem with its entire suite of technologies, tools, and innovations designed to help people find fulfillment, connection, happiness and create financial security, all while working. online job.
Advantages of Yollo:
US company registered and taxed in Miami, Florida;

The company's main product is a next-generation social network built on Blockchain. Supports NFT to protect copyright and authenticity of content. Provide a variety of roles and opportunities for members;

Yolllo also provides opportunities for passive and active income;

First in the US – an SEC approved vehicle token can be staked;

Open leadership and transparent management;

Accept all forms of payment – VISA, MASTERCARD, PayPal, bank transfer, as well as cryptocurrencies;

Offer 1 year money back on any purchase;

Powerful ecosystem with its own payment gateways and applications for personal and business development;

Powerful financial plan and chargebacks (classic model – 39% reinvested in the network).