Let's review the timeline of Metaforce's presence in the market and see:
What have they accomplished? –

Past.

What are they currently doing? –

Present.

And what can we expect in the future? –

Future.
It's quite coincidental. Today is June 27, 2023, and I happened to check the contract information of the Classic program. I noticed that it has been exactly one year since the program was launched. This is the perfect time for us to revisit our choices. Of course, leading always comes with challenges that you must overcome in order to move forward with confidence.
Past

– What Metaforce has accomplished

Based on our observations, the project idea originated in August 2021, as recorded on the timeline of the roadmap. Perhaps, aiming for something bigger, more sustainable, and equitable for the community, Mr. Lado created Metaforce from this point onwards.

Presently, Metaforce has achieved what many other programs desire but couldn't accomplish within one year of deployment:
A community of over one million members participating within the first year of launch.
Smart contract turnover exceeding 1 billion DAI, equivalent to over 1 billion USD.

Numerous individuals have earned million-dollar incomes by joining the project early and contributing to community development with Metaforce.

The Core system, which is a central system integrated into the community to facilitate future deployments, has been verified on the blockchain.

Royalty NFTs have been issued to the community. These are considered electronic shares that allow community developers with Metaforce to receive profits when Metaforce sells products, with profits reaching up to 30%.
The issuance of MFS (Forcecoin), the common currency of the entire Metaforce ecosystem, to the community. It will be used in transactions related to Metaforce's released products.
Present

– What is Metaforce currently doing?:
You can earn income by building a community with Metaforce in the ongoing Classic program. You can start by participating with 5 DAI, which corresponds to level 1, and gradually upgrade as you earn income or start directly with 20,475 DAI, covering levels 1 to 12 to build your career here. When your partners in the S6 and S3 matrices align in the qualifying positions (positions 3, 4, 5 in S6 and positions 1, 2 in S3), the corresponding amount will be instantly returned to you.
You also receive a share of Metaforce's profits, up to 30%, through Royalty NFTs. When you participate in Classic and Uniteverse (discussed in part 3), you acquire energy tokens. You use these tokens to upgrade your Royalty NFT to higher levels, which correspond to shares in the corresponding pool. With the Royalty NFT, you indirectly become an owner of the company as you receive a share in the company's profits without having to purchase shares.
The Uniteverse program, in its Phase 1, Multi-mining, which involves the issuance of Forcecoin, presents another excellent opportunity for you to earn income. There are Tiers ranging from Tier 1 (50 DAI) to Tier 9 (12,800 DAI). When you join a specific tier, you are eligible to purchase the CoinSet package at that tier. For example, if you join Tier 1 with 50 DAI, you can buy the corresponding CoinSet of 50 DAI Forcecoin at the prevailing Forcecoin price. Similarly, when you purchase Tier 1 or 2, you can buy CoinSets of 50 DAI and 100 DAI Forcecoin respectively, at the corresponding Forcecoin prices at that time.

Additionally, when your team members in the 5×5 Matrix purchase tiers, you receive corresponding commissions: 75% in the 5×5 matrix and 25% in your F1 to F3 diagrams. This means 100% is distributed back to the community.

Forcecoin is an intriguing currency, as it has disclosed its Total Supply, distribution to the community, and development teams. If there are any remaining Forcecoins after the distribution process in Multi-mining, they will be burned to ensure fairness for the community. Furthermore, the DECA-HALVING algorithm in Forcecoin distribution is a notable feature, as it indicates "The earlier you buy, the cheaper it is."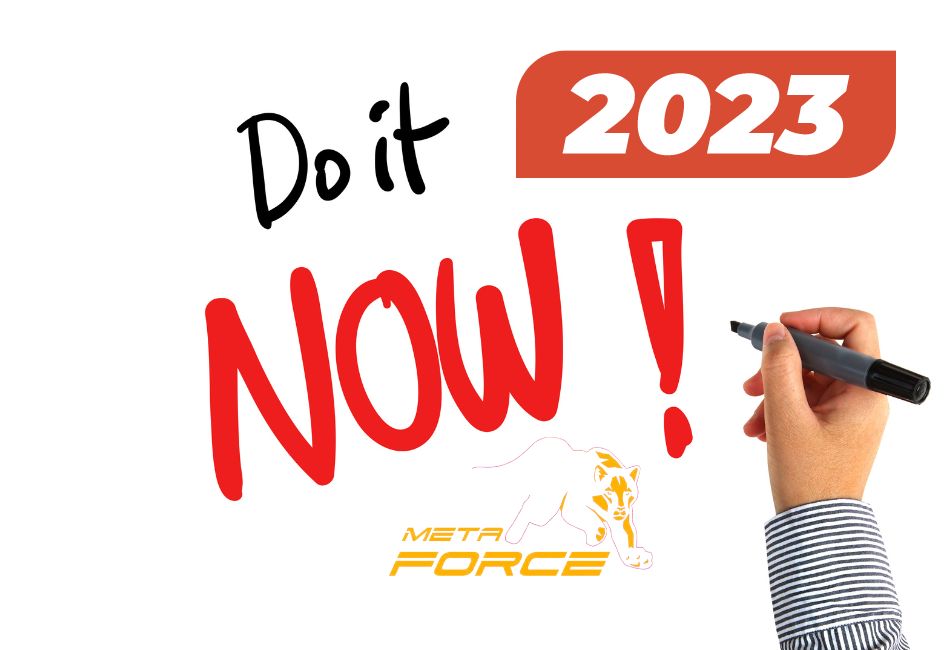 Future – What will be achieved
Metaforce's ambitions have been evident from the beginning. "Metaforce is the flagship of decentralized systems, offering various types of products and combining the worlds of finance and virtual reality."
A community where fairness is guaranteed – through decentralization, this community applies the Metaverse in their lives because it is the future that everyone is heading towards, where the virtual and real worlds meet. This community helps each other become prosperous through the products that Metaforce provides, bringing value to the community.
The future of Metaforce is aimed at a decentralized Metaverse, specifically the long-term Phase 2 of the Uniteverse program. Imagine a future where Metaforce creates a community where people use applications in the virtual world of the Metaverse and the digital currency, Forcecoin, in their daily lives.

THIS IS THE FUTURE THAT MANY MAJOR COMPANIES ARE STRIVING FOR

, but they are still operating in a CENTRALIZED form.
Current challenges of Metaforce
Challenges of being a pioneer:
It is not an exaggeration to say that Metaforce is leading the expedition up a mountain when you discover that mountain for the first time, without any existing paths or prior explorers. The decentralized Metaverse mountain is being conquered by Metaforce. We have an article about Metaforce's climb up the Metaverse mountain, which you can read to understand these challenges. When you're leading, there are no experiences left behind by those who came before, and you must explore each step on your own.
Challenges in programming on the blockchain:
Being at the right moment of technology – something that couldn't be done ten years ago:
Current graphics may be stunning and immersive in visual applications. Virtual reality can provide a good level of observation and engagement in the virtual world. Traditional programming techniques can create fantastic interactions in the virtual world. However, one thing is certain: you cannot develop a decentralized community if smart contracts, blockchain technology, and digital currencies are not yet in existence or not sufficient to support a common currency. Imagine if Ethereum did not exist ten years ago, would it be possible to implement a decentralized community? Polygon, running on the Ethereum platform, has the advantage of low transaction fees.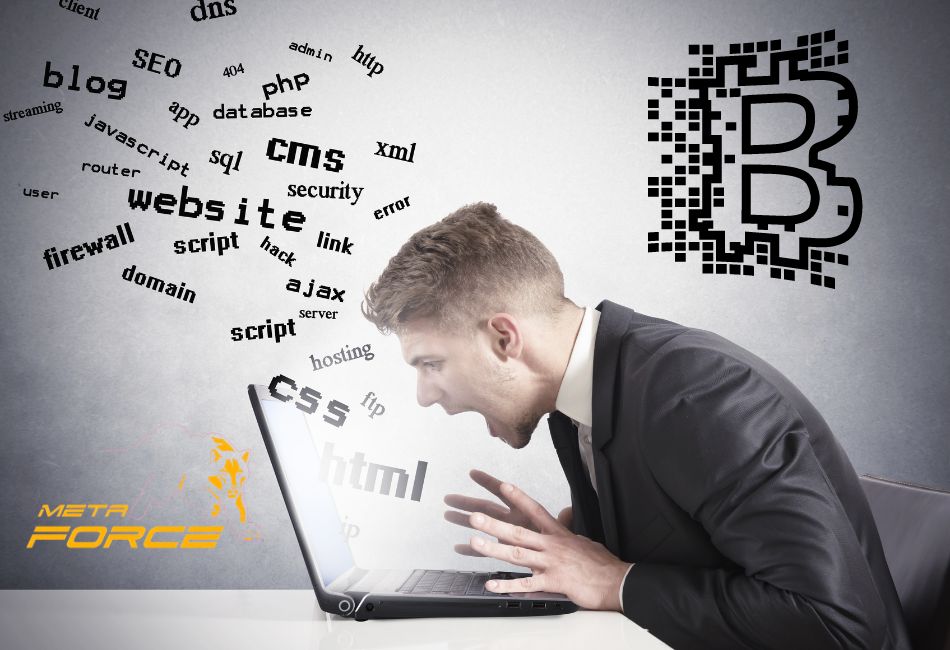 Conclusion:
It can be said that if you have enough confidence and patience to move forward with Metaforce, you will have a bright future. I have great trust in Mr. Lado and his team in this program. You can take a moment to pause and check what Metaforce has done, is doing, and will do in the future to develop with peace of mind.
Of course, there are challenges, and there will always be rocks on the path. The key is to find a way to overcome them, to become someone who is valuable to the community. I sincerely hope that you, as the reader of this article, if you are interested in joining a team, reach out to us at 5fingersgroup.com/mymetaforce to embark on the Metaforce journey together.